This week included plenty of firsts for the Jalapeno Cycling Team. Although I have reported on Interbike and CrossVegas for a few years, neither Kate nor I have ever touched the course with a bike. Likewise for JingleCross. Ever since we've been taking cyclocross seriously, these were two of the three Meccas that had been left off our UCI calendars due to logistics and funds (the third was the UCI race at Bend, which looks like it won't be resurging back to life any time soon).
For Kate, these firsts came with a bonus that they were the very first World Cups in the United States that she was qualified to participate in.
There are something about World Cups that Kate genuinely loves, and it's not simply the elevated level of competition. Unlike most C2 events, World Cups are usually filled with chaos. It's more than just a bump in the course or a mere bobble up the steps. Sometime during one of these, every athlete present gets a serious punch to the face, something that flips their game plan upside down and forces every rider to try to save their ruined course or craft a new strategy at 180 beats per minute.
That is an environment where I flounder and Kate thrives.
As you will hear every cyclocross writer tell you, the courses at CrossVegas and JingleCross couldn't be any different. Kate didn't pit a single time in the desert, and racing meant keeping a constant force on your pedals, even while descending. Iowa, on the other hand, was laden with muddy climbs and rutty descents, and she was forced to pit several times to ensure that she didn't collect too much mud on her bike at any given time.
Her first impression of both were of the highest marks. She loved the smaller but knowing community at CrossVegas, where everyone in the bike industry shouted at her with "Kate" rather than the formal Kathryn that shows up on the start lists. JingleCross blew her away. The noise on Mt. Krumpit was more rancorous than at France or Belgium last year. Both were the highest caliber events that Americans can not only be proud to label as World Cups, but Europeans should be delighted by as cyclocross expands beyond the reaches of Belgium and the Netherlands.
In the end, we celebrated before and after races in the style of Jalapeno Cycling, making sure to always remember that we're just out here racing bikes and not saving lives. The best celebration was not the wine of Vegas or the bourbon in Iowa, but being able to stop in Chicago between the two World Cups, and seeing our quite literally newborn nephew, Charlie, who came into this world only hours before the racing began at CrossVegas.
I was also glad Kate was able to meet Morleigh and Nathan of Snowy Mountain Photography, who are a rad Midwest cyclocross couple who I've known since my time at Cyclocross Magazine. When Nathan discovered that I was going to be working the pits, he reached out and asked if he and Morleigh could spotlight the team on Saturday for his photography. So instead of rambling on about JingleCross, I'll let their photos tell the story better than I could.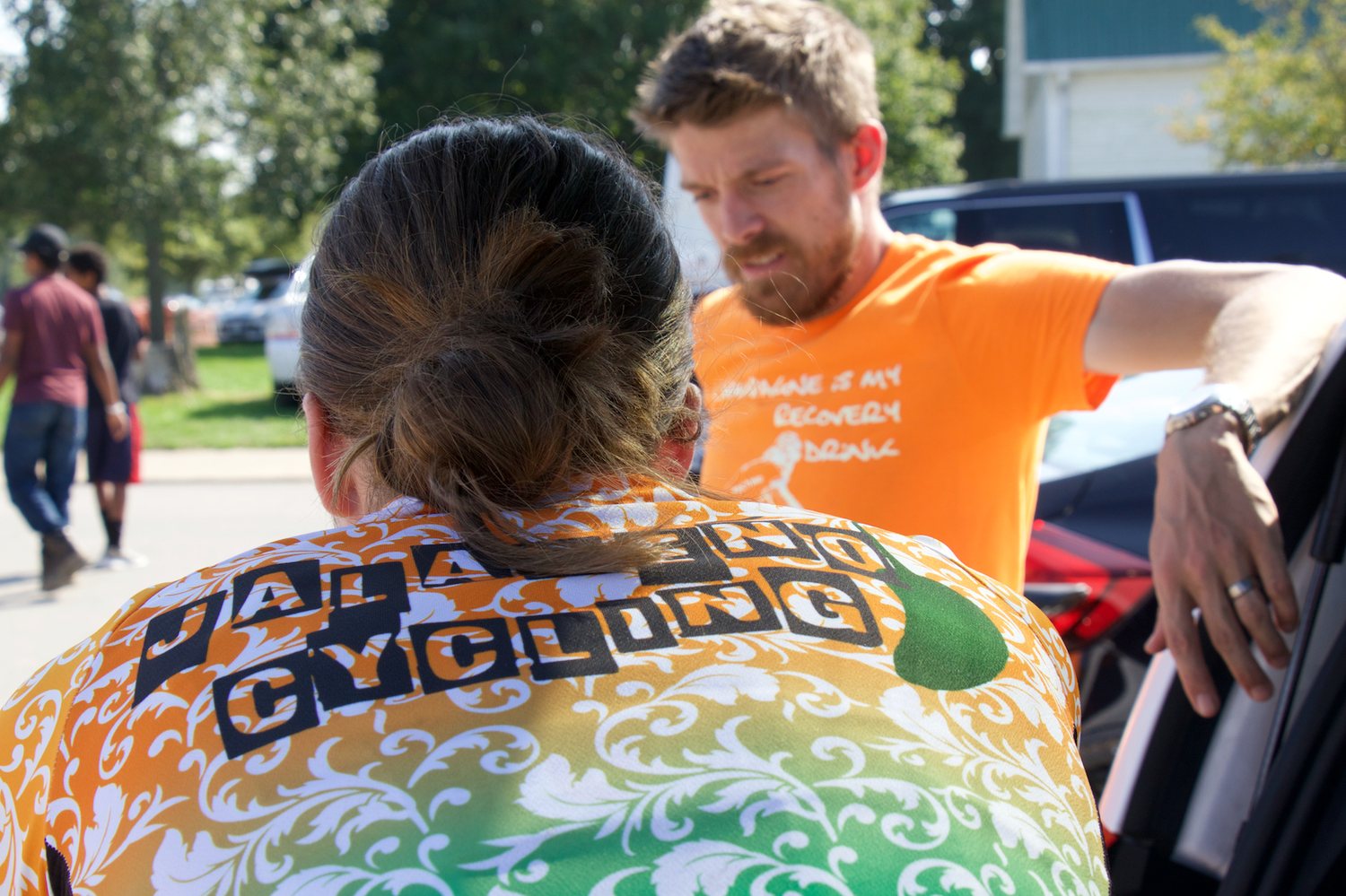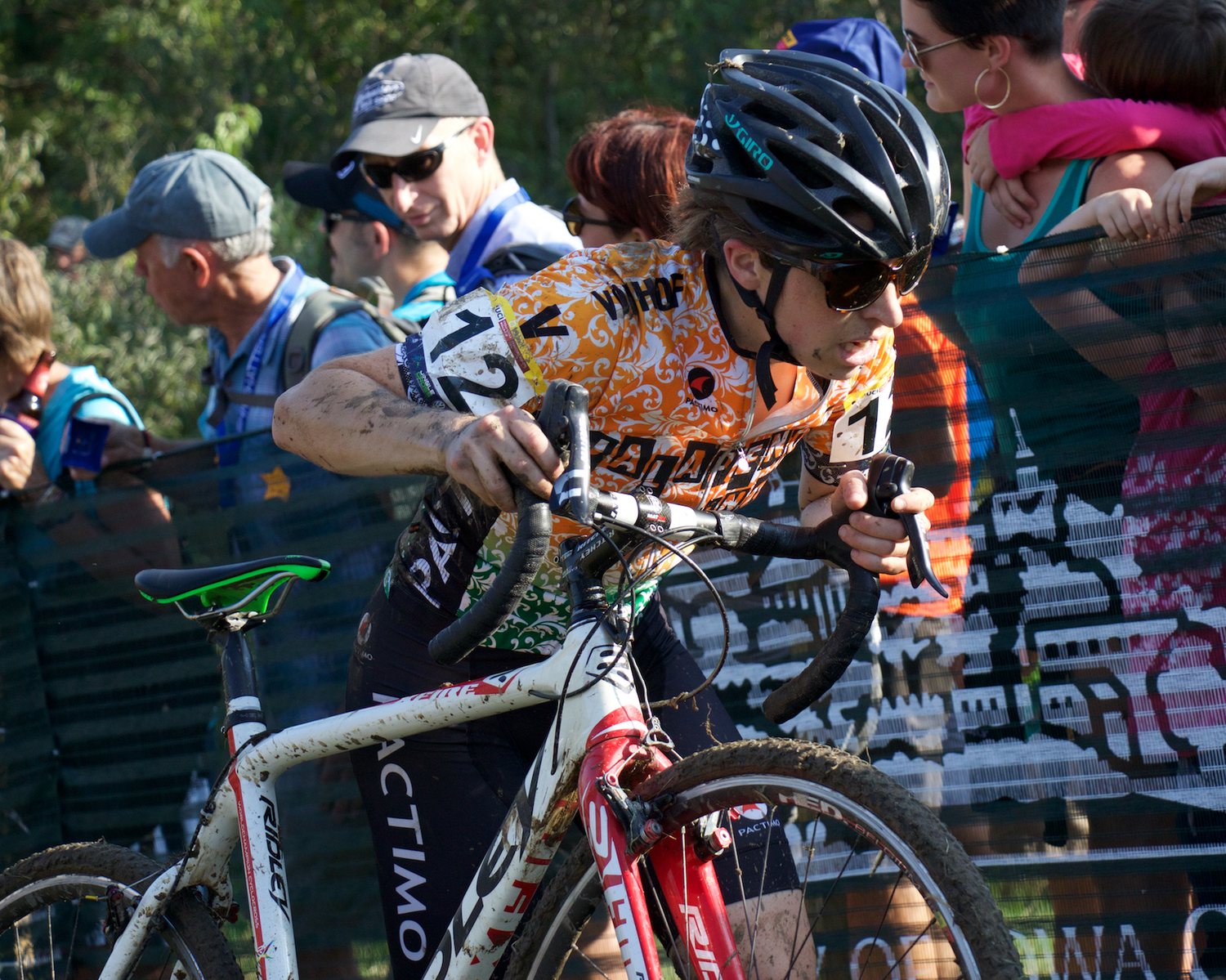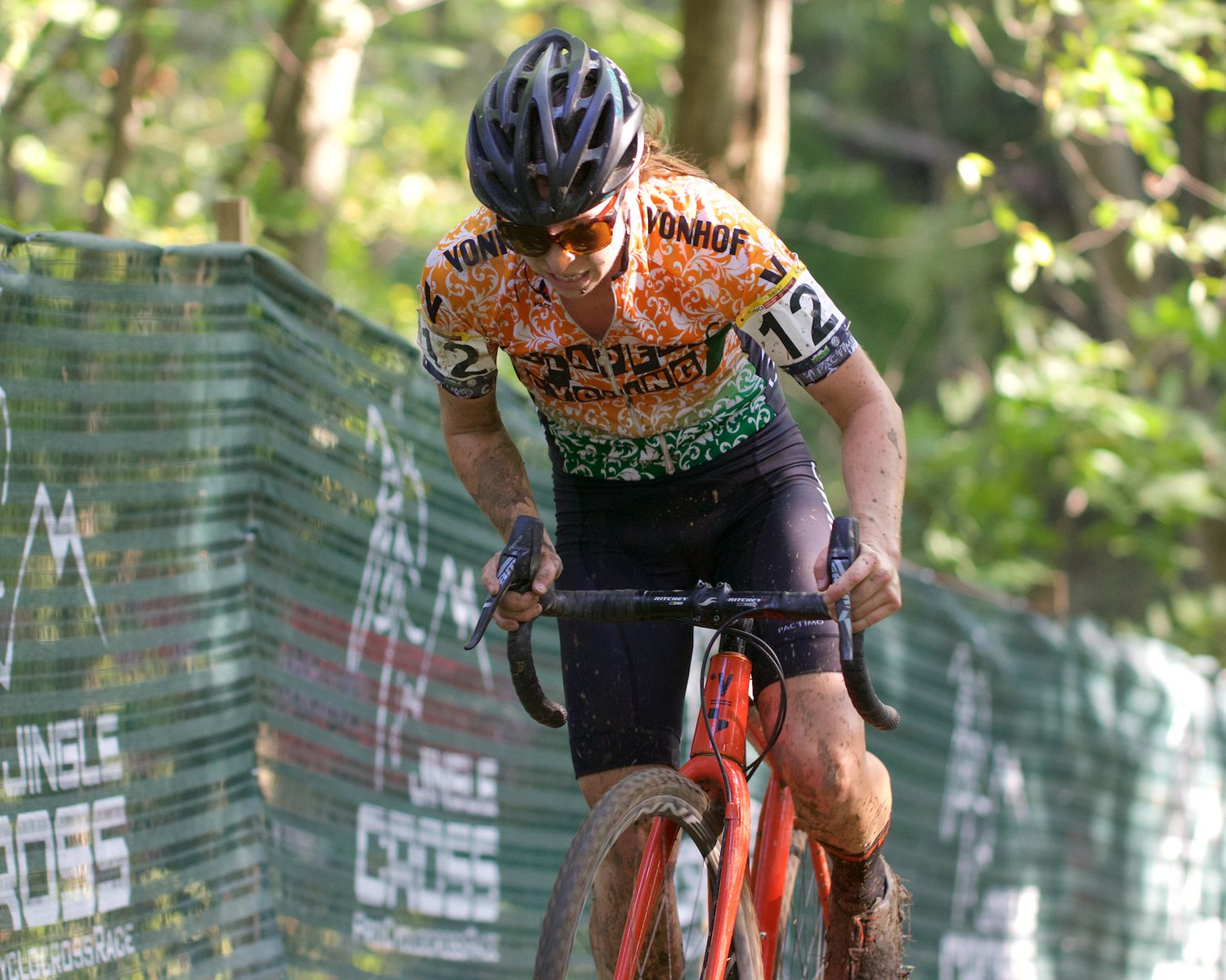 (P.S. I prefer talking about tire pressure in person rather than online, and always feel free to chat at me on race day, but if you were wondering what kind of bars Kate was running, there's a picture of me riding to the pits that will help explain the course at JingleCross; which couldn't have been any more opposite than CrossVegas).